Cleaning Guide for Colored Human Hair Wigs
Brightly colored wigs are in short supply these days. Many customers who have purchased wigs cherish their wigs very much and want to know how often they should be washed to maintain their beauty for a long time. This article will give you a guide to help you clean up.
Colorful wigs have become very popular in recent years. These wigs are available in a variety of colors. This flexibility makes these colorful wigs very popular. Whether you're looking for a honey blonde, blue, pink or red wig, you're lucky enough to find it on our website.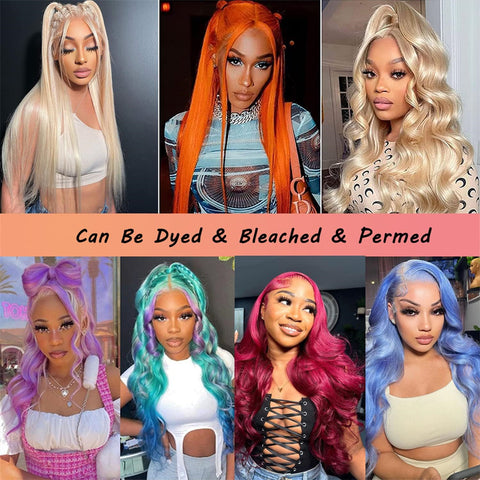 Why buy colored wigs
Low budget
Buying a colored Wig from Dream Lace Wig is much cheaper than dyeing it yourself. This is because when you choose to dye a wig, you have to buy all the tools you need to dye it, which adds to the cost.
Save time
And you have to spend your precious time coloring the wig. You can buy colored wigs from reputable hair manufacturers to avoid all the hassle.
Multiple choices
The wigs in our shop come in a variety of colors, you are free to find and choose what you like. P4/613 and P4/27 Honey Blonde wigs, 613 blonde and ginger wigs, #27 and #4 Hair wigs, Silver grey are our top selling coloured wigs.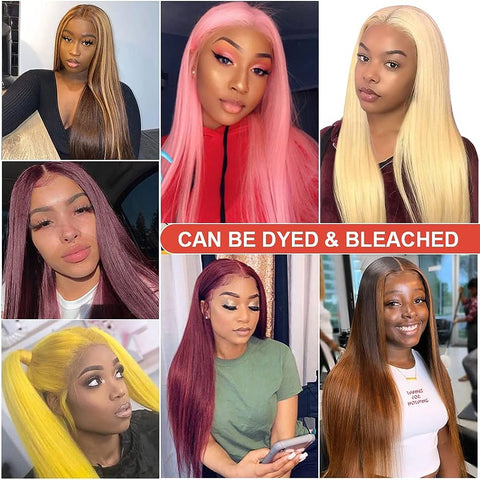 How often should colored wigs be washed
The frequency of wearing wigs
If you wear a colored wig a lot, it means it gets dirty quickly. So you have to clean it regularly, twice a week. If you don't wear a wig often, then you don't have to wash it often, usually once a week or two.
Wig quality
The quality of your wig can also determine how often you clean your wig. Poor quality wigs are more likely to deteriorate after washing, and begin to fall off and knot. The store uses 100% real hair, high quality, not easy to damage.
Wig maintenance
Well-maintained colorful wigs need no more cleaning. If you don't wear a wig when you sleep, keep it properly, and usually maintain it well, then you don't need to clean it often, because it's in good condition. Excessive cleaning can also harm our wigs.
---