HOW TO KEEP YOUR HAIR HEALTHY WHEN YOU DYE IT
We all know how fun it is to dye your hair and look new. You've gone from dull to bold, transformed and ready to face the world with confidence. But it's not just about looking great; Keeping dyed hair healthy and maintaining its color should be your top priority when changing your style. With proper care, maintenance and styling techniques, you can keep dyed hair looking vibrant even after multiple salon treatments. Read on for our expert guide on how to keep dyed hair looking its best!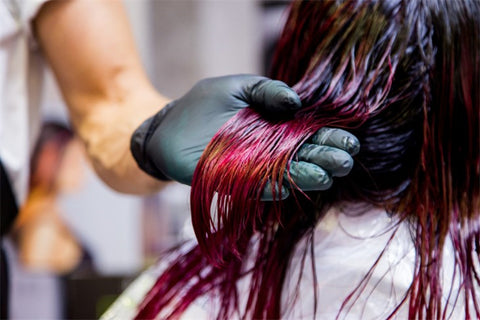 Reduce how often you wash your hair
One of the easiest ways to extend your color is to wash your hair less often - the more you wash your hair, the faster the color fades! To reduce the number of times you need to wash, try spraying some dry shampoo - this will immediately boost the results, as well as help keep the colors alive! If possible, use only warm water when washing dyed hair; Cold water does not remove the oil, but closes off the cuticle, so they act as a moisture barrier, leaving your strands brittle and dry instantly!
Keep your hair hydrated
That means using moisturizing shampoos and conditioners, and making sure to apply deep treatments regularly. You should also choose products that do not contain sulfates, as these do not remove natural oils from the scalp, helping to protect and nourish dyed hair. A weekly moisturizing mask or hot oil treatment will keep your colorful hair looking vibrant and healthy. Some of these shampoos also contain natural conditioners - such as coconut oil or argan oil - to make your hair feel hydrated and healthy (and shiny!). It also helps to lock your color into the hair fibers - another way that can help reduce your fading time!
Condition your hair regularly
Conditioning your hair using a quality product or natural conditioner such as oil and butter can help nourish the cuticle and heal some of the damage caused by the dyeing process. They encourage the cuticle to lie flat, which has a number of benefits, including locking in dye, preventing moisture loss, and improving hair softness and shine.
If you want to choose the best product for your hair color, you should also look out for conditioners with UV filters. They can provide additional protection against the fading effects of ultraviolet light (that is, light and energy from the sun) on dyed hair.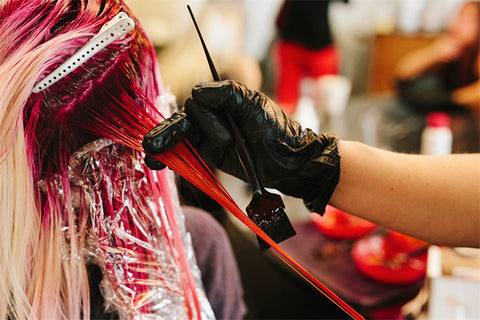 Consider natural air drying
Dyed hair dries out easily -- heating tools and blow drying speed up moisture loss, leaving your hair looking even more dry and weathered. But is it time to ditch your hair dryer altogether? Of course not. Air drying has many benefits for your hair, but letting it air dry completely naturally is not the way to go. The excess water left in the hair fibers causes the cortex of a single strand to swell -- and the longer it dries, the greater the cumulative damage.
The best way to do this is to combine air drying and blow drying to speed up the process and protect your hair. Squeeze out as much water as you can after washing your hair. Let your hair air dry about 70 percent, then use a hair dryer to get the job done quickly and style easily. You also want to try to reduce the amount of time you spend using styling tools like straighteners and tongs - never use them on wet hair!
Regular haircuts
Regular trims are the key to maintaining healthy colored hair! Regular haircuts help remove split ends, which can move up the strand and cause further breakage; Split ends are not only unsightly, but often lead to weak hair that looks unhealthy - so cut those loose pieces off every 6 weeks or so! With these simple tips in mind, caring for our beautiful manes has never been easier and more enjoyable - let's keep them beautiful together!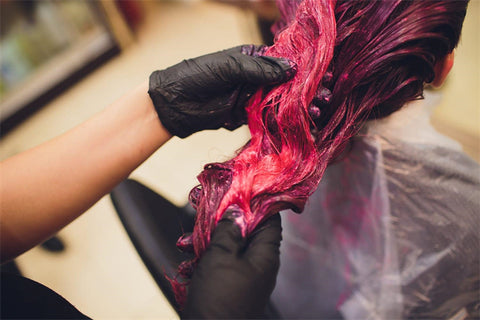 So yes, while dyeing your hair can hurt, there are many steps you can take to nourish and protect your hair. Follow these tips and you'll have longer-lasting hair color, as well as hair that looks and feels healthier.
---